Brent Council and Meanwhile Space CIC are inviting landlords of vacant properties across Brent to apply for the Meanwhile Pilot Scheme, to reactivate their vacant high street unit for a 6-12 month period.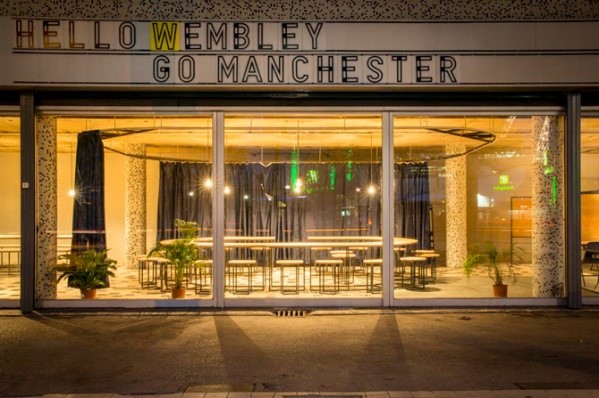 Grants will be made available to refurbish selected properties and ensure they are ready to use for a selected business or community group to move in for the duration of the scheme.
Approved refurbishment works could include:
shop improvement works
decorating
repairs
electrics
branding of the spaces in line with the project branding
We will find a suitable user for your refurbished unit who be given the chance to test and develop their business proposal on the high street – they will receive business support to encourage them to be able to take on commercial lettings in the future.
Users are asked to cover monthly costs such as business rates and utilities.
The Meanwhile Pilot Scheme provides landlords an opportunity to make a real difference to the wellbeing of the local community. Participation would improve the reputation of landlords locally, and even regionally/nationally.
A communication strategy will promote an active and positive engagement between the programme and other local businesses.
Criteria for applying
The Meanwhile Pilot Scheme is open to any landlord, whether a small business owner or a major property portfolio-holder within the designated target areas
Location: Properties must be empty/vacant and located in Brent's priority town centres (Wembley, Ealing Road, Harlesden, Kilburn, Colindale, Burnt Oak, Neasden, Church End, Willesden Green).
Duration: Properties should be available for at least 7 months from the start of the lease to allow for time to complete improvement works to the properties before the sites are opened
Condition/Budget: Properties must meet minimum standards, and refurbishment and clean-up costs should not require more than approximately £20,000-25,000 (including VAT) (although we will consider all applications, including larger properties)
Improvement works: Landlords must be happy for improvement works to take place to their building and shopfront
Vacancy: Landlords cannot evict tenants to take part in this scheme, only landlords who have properties that are already empty/vacant can take part in this scheme. Landlords outside the target areas are encouraged to get in touch in case we widen our search.
The process and how to apply
The initial application period has now closed but we will still review applications from landlords that have vacant properties and want to take part in the scheme.
Complete the Meanwhile Application Form for Landlords (.docx, 43.5kB)
Selected applicants will be invited for an interview and site visit
After the final selection is made, lease agreements will be drafted between Meanwhile Space CIC and the participating landlord
The building improvement will then take place after the lease agreement has been completed
The properties are due to be open for 6-12 months.
Supporting documents
For any other questions please email: meanwhile@brent.gov.uk or ellie@meanwhilespace.com