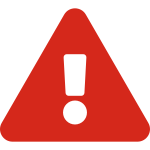 My Account service disruption
We are aware of some problems affecting access to My Account. If you have any problems, please wait 10 mins and try again. We are working to fix the problem and apologise for the inconvenience caused.
Online Council Tax and Housing Benefits services will be unavailable on Saturday 6 August and Sunday 7 August. All other My Account services will be available as normal.
Local Offer news and events
Find out what's new and what's going on, including information about any consultations, events or opportunities you can get involved with.
Requests for potential sponsors of a new special school in Brent
Brent Council is seeking proposals from approved sponsors to open a new secondary special school via the free School Presumption route.
Increased cohorts of primary children with EHCPs will be moving through to the secondary phase over the next five years. Despite an increase in special school places over the past three years, there is still not enough local places for Brent children with SEND.
The Brent SEND Strategy 2021-2025 sets out the vision for provision for SEND locally, across education, health and social care. Inclusion is at the heart of this strategy and sets out how all children and young people should 'dream big, achieve well, have choice, control and lead happy and fulfilled lives'.
In Brent, all children and young people have the right to lead a fulfilling life and be part of their community. Every child and young person has a right to have their health, social care and education needs met within their local community. Every child has the right to attend a good local school that is appropriate for their level of need or disability, usually a mainstream school. The views and wishes of children and young people with SEND, as well as their parents, will be heard and we will work with them to ensure they have confidence in local providers to meet their children's needs. Every early years' setting, state-funded school, further educational college and training provider will:
make good provision (as determined by Ofsted) for children and young people with SEND
ensure all pupils make good progress in their education and development
ensure that they transition smoothly into the next stage of their education
as appropriate, they are helped to secure independent living and opportunities for employment.
Children and young people will have access to a strong educational offer that is aligned to their needs. This will include both the core national curriculum offer and the wider curriculum in order that they can achieve nationally recognised attainment where possible. The school will offer opportunities for enrichment and offer a careers programme which integrates with other relevant aspects of the curriculum. The school will measure children's success in meeting the national preparation for adulthood outcomes framework
You can find more information in the London Tenders Portal
Timescale for selection of an approved sponsor for the new school
| Event | Completed by |
| --- | --- |
| Submission of proposals | 12 July 2022 5pm |
| Evaluation of proposals | 15 July 2022 |
| Shortlisted submissions to RSC | 22 July 2022 |
| First Interview panel for approved shortlisted proposals | 7 September 2022 |
| Final Interview panel | 12 September 2022 |
| Timings for the LA assessment and decision making process | 14 September 2022 |
| Date by which the LA expects to make a recommendation for RSC approval | 14 September 2022 |
What is the SEND and Alternative Provision Green Paper
In November 2019 the DFE commissioned a Review into the SEND System. The Review wanted to understand why despite the potential and vision of the Children and Families Act 2014, the system has been struggling. It was marked by a programme which has becoming financially unsustainable and a variable set of experiences for children and families, which was not always resulting in positive outcomes.
In March 2022 the Review was published as a Green Paper paving the way for legislative changes. Green papers are consultation documents produced by the Government. The aim of the Green Paper is to allow people both inside and outside Parliament to give the department feedback on its policy or legislative proposal.
This Green Paper looks at several key areas in the system that needs changes and make proposals for the change:
role of schools
Educational, Health and Social Care plans
accountability and metrics
delivery support.
The plans to reform the system will open for a 13-week public consultation, to seek the views on their Green Paper about the changes proposed.
Alongside the Green paper, DFE have also published:
More information on the Green paper can be viewed in this is video, which explains the SEND Review
Help us to develop the Local Offer
Find out what parents think of our Local Offer in our latest feedback report
Let us know what you think about the Brent Local offer by completing our online form
There are lots of ways you can get involved with the Local Offer, from taking part in consultations to volunteering at local events
Holiday activities for young people with SEND 
In April 2022, the Easter Holiday And Food (HAF) programme was run by 31 providers across the borough. This included schools, the charity and voluntary sector, and other childcare and sports training organisations and businesses. A wide range of activities including sports training and games, arts and crafts, drama, dance, cooking and day trips, were offered, across the whole Easter holiday period, and at multiple locations in Brent.
Brent worked with HAF delivery partners to ensure that the programme was inclusive and met the needs of eligible children and young people. 160 CYP with SEND or other additional needs signed up to attend Easter HAF programmes, across both specialist and mainstream provision. Overall across Brent, 1,779 children and young people signed up to attend the Easter HAF programme, with an average attendance rate of four days. The next Brent HAF Programme will run over the summer and Christmas holidays in 2022.
Brent's Special Provision Capital Fund plan
Local authorities must ensure there are sufficient good school places for all pupils, including those with special educational needs and disabilities (SEND).
Brent has been given £2.89 million of funding from the government between 2018 and 2021 to create new school places and improve existing facilities for children and young people with SEND, in consultation with parents and providers.
Brent Local Offer SEND inspection report
Following Brent's local area revisit of special educational and disabilities (SEND) provision in May 2019 by the Office for Standards in Education (Ofsted) and the Care Quality Commission (CQC), inspectors have said that local area leaders have made sufficient progress to improve each of the serious weaknesses identified at the initial inspection in May 2017.