Supporting infrastructure secured through developments across Alperton includes:
Training and employment opportunities for Brent residents;
Financial contributions towards controlled parking zones (CPZ);
Financial contributions towards enhancing bus provision;
Bus stop relocations;
Highway works, including junction, pedestrian and cycle improvements;
Publicly accessible open space and new tree provision;
Financial contributions towards parks improvements;
Access to the northern side of Grand Union Canal and improvements to the canal towpath;
Affordable workspace, or financial contributions towards off-site provision;
Industrial workspace, including c12,000sqm multi-storey Generator building;
Community facilities including a nursery, reprovision of a public house and community centres;
Carbon offset payments;
800sqm healthcare facility;
Financial contribution towards capacity improvements at Stonebridge Park station, if required.
Details on some of the completed projects can be viewed below.
Footbridge at Atlip Road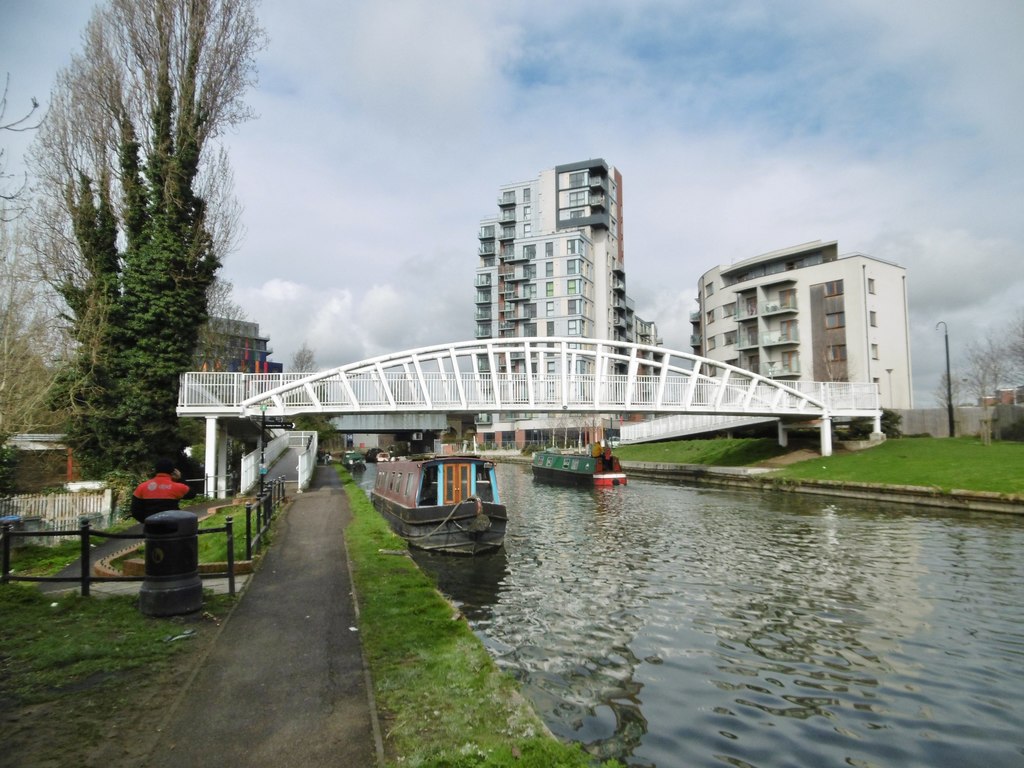 This footbridge forms part of a key north-south link from Ealing Road and Alperton Underground Station, along Atlip Road to residential areas at Hazel Grove and further south.
Footbridge at Beresford Avenue
The Grand Union Walk footbridge connects Mount Pleasant and Beresford Avenue with the towpath along the Grand Union Canal.
Grand Union Canal towpath improvements
Brent Council partnered with Canal & River Trust and Transport for London to improve the towpath along the Grand Union Canal in Alperton as part of efforts to improve connectivity and public realm in the area. The Council contributed £165,000 of Section 106 funding to widen and resurface approximately 713m towpath.
The Alperton Urban Realm Scheme
Public realm and road safety improvements outside Alperton Station were completed in December 2020. Improvements include new footway paving, removal of road humps, bus stop relocation, new plants and trees to brighten up the area. This project was funded with c£750k of Section 106 funding and Schools capital funding.
Public realm along the Grand Union Canal
New public realm was secured as part of 243 Ealing Road redevelopment to improve cyclist and pedestrian journeys along the Grand Union Canal.
Alperton Sports Ground Public Sculpture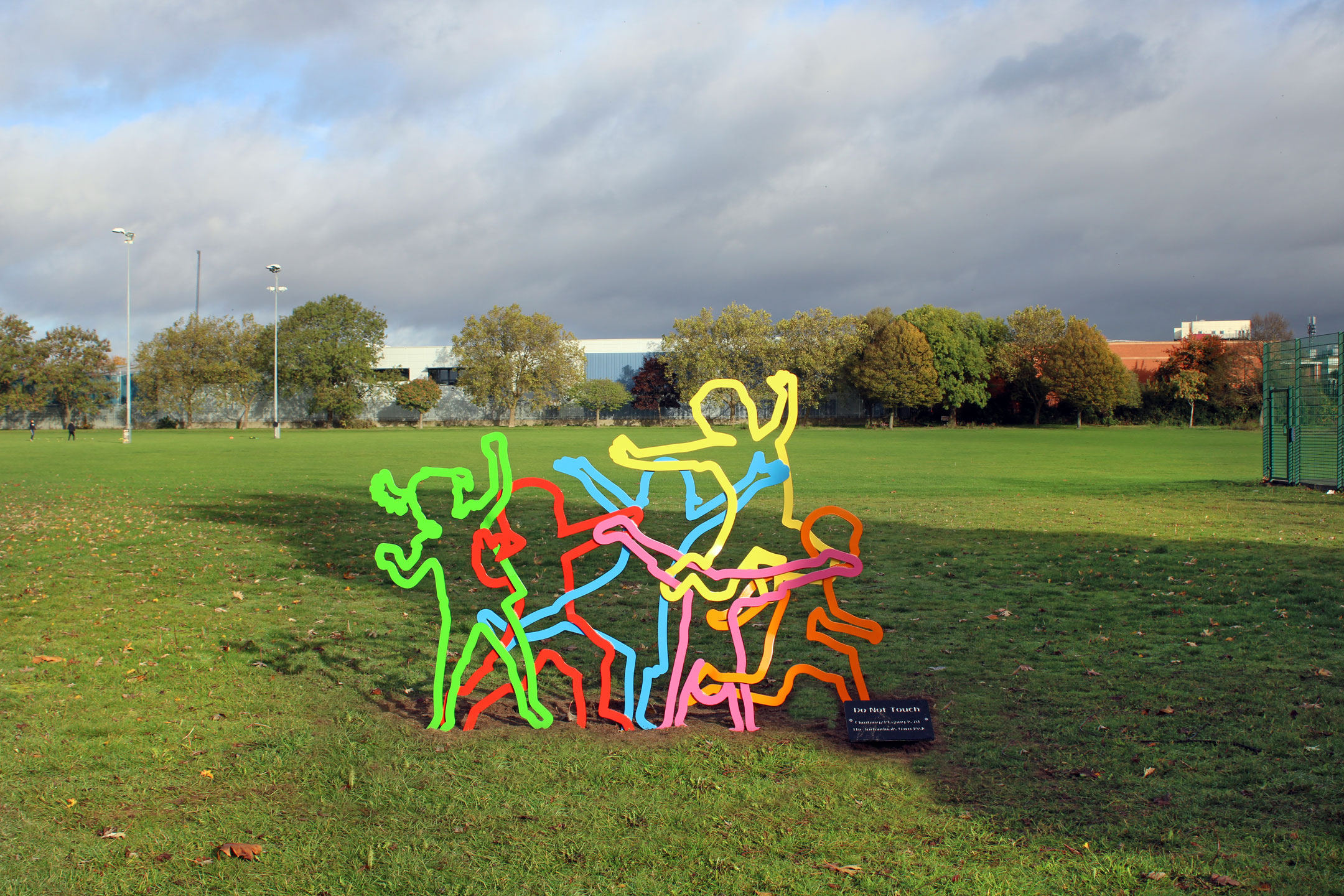 Designed by local artist, Yoni Alter, the sculpture depicts children in play and conveys a sense of togetherness. The sculpture was installed in October 2020 and delivered with Section 106 funding.
Affordable workspace
The Council secured 1,000sqm affordable workspace as part of the Section 106 agreement for 243 Ealing Road development. 25 creative studios and 6 micro studios are managed by Artist Studio Company, with one free studio awarded to a Brent resident for a 2 year period.
Redevelopment and expansion of Alperton Community School
Working with the Education and Skills Funding Agency through the Priority School Building Programme (PSBP), the Council completed the redevelopment and 2FE expansion of Alperton Community School.