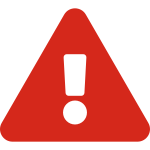 My Account service disruption
We are aware of some problems affecting access to My Account. If you have any problems, please wait 10 mins and try again. We are working to fix the problem and apologise for the inconvenience caused.
Self-serve through My Account
You can access and manage many council services quickly and easily through My Account. Registering for an account is easy and takes just a couple of minutes - all you need to get started is an email address.
Services covered Council Tax | Housing Benefits |Housing assistance | Council tenants | Council leaseholders | Family Wellbeing Centres
Accessing other services online
Some services are accessed using their own website and you will need to register a separate account to use them. If you forget your log in details for these accounts, you will need to follow the details on each individual site to restore.