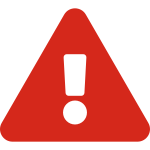 My Account maintenance
The housing needs, tenant, leaseholder and customer support services in My Account will be unavailable between 6pm on Friday 13 May and 8am on Monday 16 May. All other My Account services will be available as normal. We apologise for any inconvenience caused during this time.
Housing
Support with homelessness and housing needs and information for council tenants and leaseholders, landlords and private tenants
Have you previously been told you are unable to join Brent's housing register because you were homeless?
We are aware that a number of homeless applicants have been unable to join Brent Council's housing register and we are taking urgent steps to correct this. If you are still homeless due to the circumstances of your original housing application, please email: housingreasonablepref@brent.gov.uk
Building a better Brent
Brent is committed to providing local people with suitable housing that meets their needs. We are investing heavily in building new social and affordable homes, as well as improving many of our existing estates.