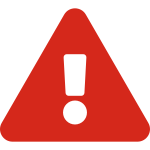 My Account service disruption
We are aware of some problems affecting access to My Account. If you have any problems, please wait 10 mins and try again. We are working to fix the problem and apologise for the inconvenience caused.
Neighbourhoods and communities
Get more involved in your local community. Have your say on what matters most, find community grants and funding for your ideas, attend or organise a neighbourhood event or join a local group in Brent
The latest consultations that you can take part in
Tell us what you think about our plans
We are proposing to introduce measures to improve facilities for pedestrians, create a safer environment for all road users.
There is a housing shortage and a lack of land to build on. Tell us what you think about our plans to build new homes in Brent.
We are proposing to make changes to parking on Summit Avenue to make it easier for vehicles to access the road.
View more consultations
Events and activities across Brent