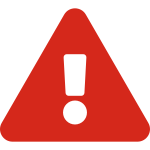 My Account service disruption
We are aware of some problems affecting access to My Account. If you have any problems, please wait 10 mins and try again. We are working to fix the problem and apologise for the inconvenience caused.
Online Council Tax and Housing Benefits services will be unavailable on Saturday 6 August and Sunday 7 August. All other My Account services will be available as normal.
Licences and permits
Find out which licence you need, apply for or renew a licence, see all current licence applications and find out how to have your say in support of, or against a licence.
What do you want to do
These are some popular licences and permits you can apply for or renew online
Find out more and apply for a licence
Find out who can apply, the application process, what you need to apply and the licence conditions for each licence or permit
Also in licensing and permits