The redevelopment site comprising of Craik Court, Crone Court and Zangwill House forms part of Phase 6 of the South Kilburn regeneration programme. The redevelopment site is often referred to as 'CCZ'.
What will be delivered?
As part of the design process, a scheme including 252 new homes and two flexible commercial, business and service units has been developed. The proposed scheme will deliver 104 social rent homes.
Current timelines
The planning application was submitted in November 2021 and is due to be validated.
Development partners
The scheme has been designed by award winning architects Pollard Thomas Edwards. They, along with their multi-disciplinary design teams, underwent months of consultation with existing residents living in South Kilburn.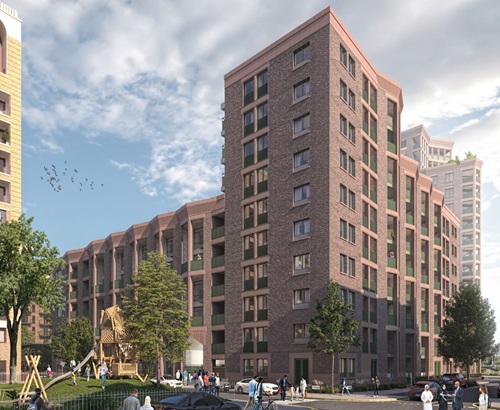 Public notices
On 10 November 2022 we issued a formal notice of the intention to demolish Austen House, Cambridge Road, Kilburn, NW6 5Y and Craik Court, Carlton Vale, Kilburn, NW6 5HL as part of the South Kilburn Regeneration Programme.

Demolition notice for Zangwill House