The redevelopment site comprising of Cullen House, The Falcon Pub, Keniston Press (now demolished), Premier House and the Salusbury Road car park forms part of phase 3a/3b of the South Kilburn regeneration programme.
What will be delivered
The planning approved scheme comprises:
137 new high-quality homes (of which 39 new high-quality homes are for existing secure tenants of South Kilburn for affordable social rent)
new office provision for Transport for London
commercial units
new enhanced public realm and wider landscape and highway improvements (including the redesign of the Salusbury Road gyratory).
View the planning application for this project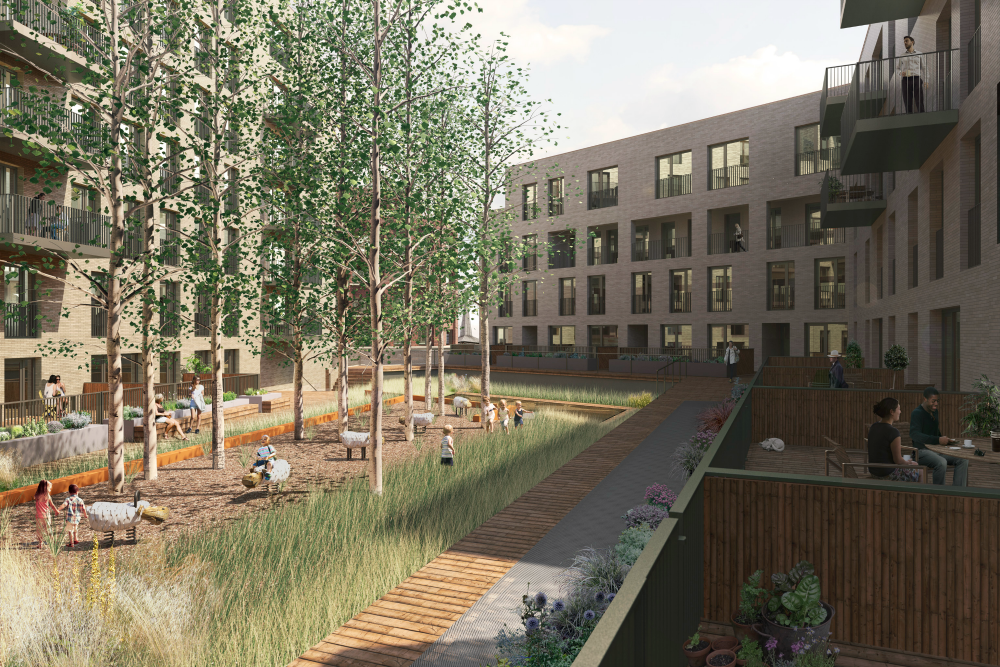 Development partners
The scheme has been designed by award winning architects Maccreanor Lavington and a multi-disciplinary design team which underwent an extensive and inclusive consultation process with existing residents and wider stakeholders.
The Council is committed to delivering an accessible and varied range of social value and employment initiative for local residents as part of each development.
Current timescales
The Council is still working through a number of matters before the scheme can start to be redeveloped, so the scheme will not be starting on site until these matters have been resolved. Following the resolution of these matters the Council will have to work through a procurement process to secure a contractor/developer partner in order to redevelop the site – exact timescales cannot be provided at this stage.
Should there be any changes to the project or updates and when the Council are in positon to confirm an envisaged start on site the Council will further notify and inform the community.