2021
---
Unity Place has been delivered! (formerly known as Gloucester and Durham)
A remarkable number of 235 new high-quality homes of mixed sizes has been delivered for South Kilburn existing secure residents.
The Unity Place project has the largest number of affordable homes, comprising of 100% Brent social rent homes for existing secure tenants from South Kilburn. In addition, the scheme has also provided new enhanced public open space, children's play area, courtyard, landscaping and 92 basement parking spaces.
Telford Homes started the construction in 2018 and completed the entire scheme in late 2021.
The South Kilburn Regeneration Team is proud of the outstanding quality of Unity Place scheme and trusts that the 235 families occupying these new homes, will enjoy a better place to live in.
---
Carlton Vale Boulevard | Community Site-visit & Walk round
On Thursday 18th November, GM Design Associates (GMDA) and Brent officers lead a group of South Kilburn residents on a community walk to look at design inspiration and relevant built schemes in London, to help inform the design of the Carlton Vale Boulevard (CVB) project.
To assist with the event, GMDA partnered with the South Kilburn Walking group, an established group led by the South Kilburn Trust (SKT), who meet regularly on Thursday mornings.
The event had great interest from the local community and 15+ South Kilburn residents attended, together with representatives of the local community, Brent Cycling Campaign, Brent Council officers and design team.
The key highlights included great examples of sustainability across London, such as TfL bus shelter with Green & Biodiverse Roof, SuDS, planting beds, and strategies to provide educational opportunities and two-way segregated cycle tracks.
The walk provided an opportunity for the design team and Brent Council to have an open an informal dialogue to discuss design elements, which could be applied to the CVB project.
For more information, please visit the website
---
First homes complete at North West Quarter (formerly known as Peel)
This first phase of the scheme includes 38 homes for social rent that have become home to existing residents of the South Kilburn estate.
Construction work has now started on phases two and three, which includes a further 68 affordable homes, 96 private homes, a new medical centre, affordable workspace, gym and local shops.
These two phases will also include a public plaza which will sit at the heart of the development and South Kilburn community. The first of this latest collection of homes and amenities are anticipated to complete in Autumn 2023.
---
South Kilburn community cookbook out now!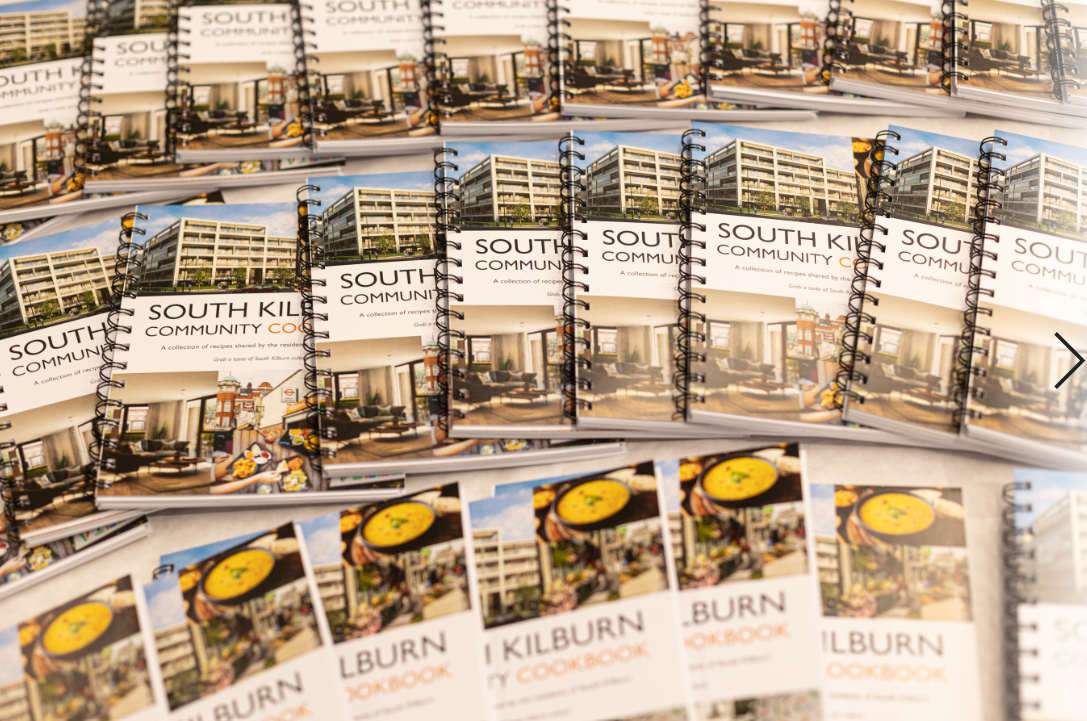 Created by residents – this cookbook is a celebration of the strong and inclusive community in South Kilburn.
From Caribbean cuisine to Irish classics, traditional Indian dishes to family favourites from East to West Africa – it's a true taste of South Kilburn!
You can get your hands on these delicious recipes for a small donation. All money received will be donated to The Granville Community Kitchen.
A special thanks to everyone involved including our wonderful residents, Higgins Partnerships and NewmanFrancis.
Download your free copy of the cookbook today