The following schemes are currently under construction. Further detail on each development can be found on our planning portal using the six digit planning reference noted beside each scheme.
Grand Union (18/0321 & 20/2784)
St George have begun construction on the Grand Union site, formerly known as Northfields Industrial Estate. The mixed-use development will deliver over 3,000 new homes, a 12,000sqm multi-storey industrial building known as 'The Generator', 325sqm of affordable workspace and over 3,500sqm of shops, restaurants and leisure. Infrastructure secured through planning includes a new healthcare facility, 248sqm nursery provision and a 490sqm community centre, to be delivered as part of Phase 1.
Afrex House (18/0752)
Inland Homes are constructing 31 new homes on this site, and will open up access to the Grand Union Canal by improving the public realm around Grand Union Walk.
Minvail House (16/2629)
Clarion Housing Group and R55 are redeveloping the site to provide 251 residential flats, 215 available for shared ownership with 36 available for affordable rent. The scheme includes a Lidl food store on the ground floor, 622sqm office space, and 634sqm retail floorspace for flexible use as a cafe, bar or restaurant.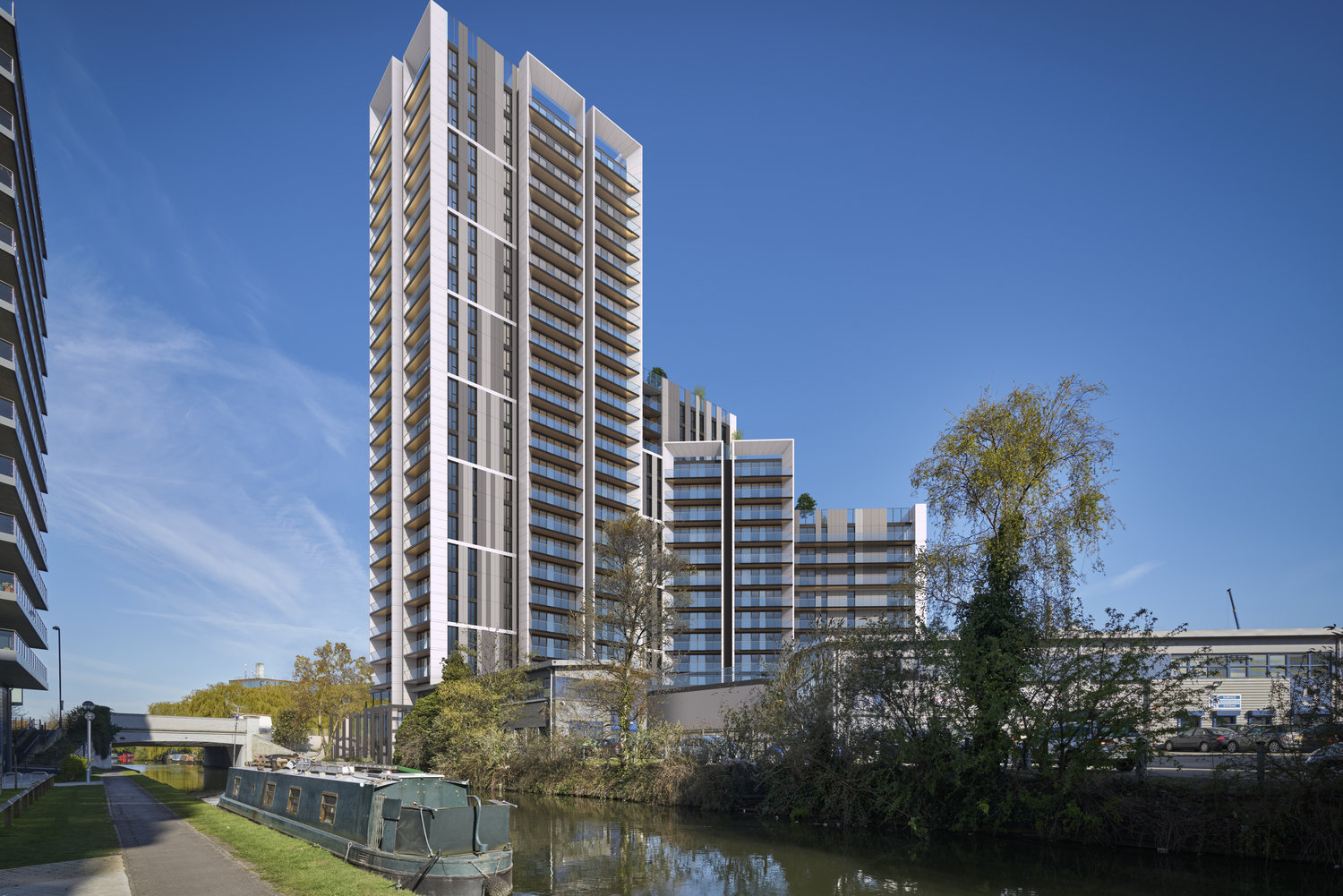 Alperton House (18/4199)
Granted planning permission in June 2019, Peabody will bring forward a mixed use redevelopment comprising of 474 residential units, retail, industrial and affordable workspace as well as the reprovision of a public house with improved access to the Grand Union Canal. Arranged over 4 blocks including the former Pleasure Boat Public House, the site will offer 89 affordable rented, 58 shared ownership and 327 market sale new homes.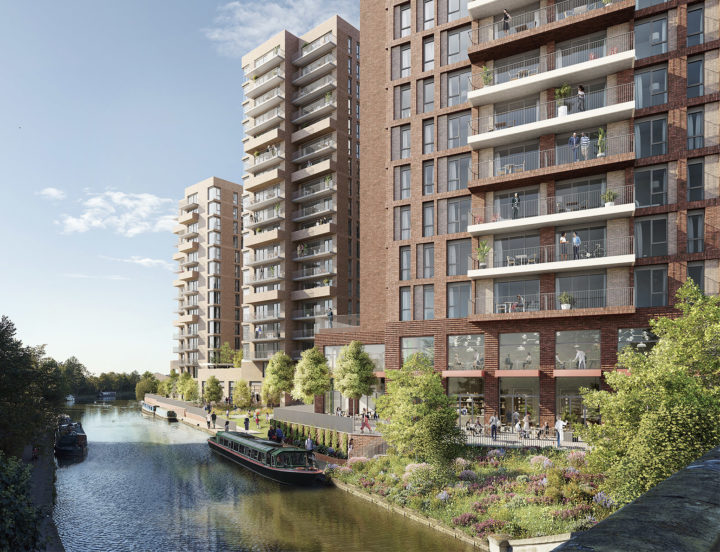 253a Ealing Road (17/1104)
20 new homes will be developed on the site, and the establishment of public rights of way through the site from Carlyon Close to 243 Ealing Road / Hatton Road for pedestrians and cyclists.