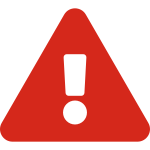 My Account service disruption
We are aware of some problems affecting access to My Account. If you have any problems, please wait 10 mins and try again. We are working to fix the problem and apologise for the inconvenience caused.
Coronavirus (Covid-19)
COVID-19 is an illness that can affect your lungs and airways. A virus called coronavirus causes it. This section of our website contains up-to-date advice, information and support for residents and businesses in Brent
Bank Holiday closure
The Brent Civic Centre vaccination centre will be closed on bank holiday Monday 29 August 2022.