The Social Value agenda is a high priority, and it is the Council's intention that the delivery of our contracts will assist in the achievement of objectives around social, economic and environmental sustainability.
Delivering social value in Brent is at the heart of everything that we do and is fundamentally about achieving maximum value. 'Value' doesn't simply mean the best price, but rather looks at the wider context of achieving greater economic, social and environmental benefits for the local community.
As part of the projects there will be a chance for the community to get involved in a number of additional exciting opportunities such as; Career workshops, work experience opportunities, workshops about sustainability, ecology.
This could further extend to placements, training opportunities and fun activities such as yoga, arts and craft workshops, cooking club, chess club and much more as part of the Council's commitment to social value.
Winner of the prize draw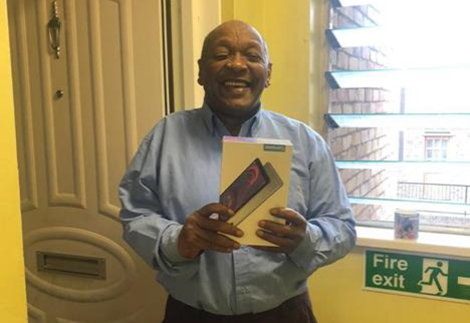 In August and September 2020, the Estate Regeneration South Kilburn team asked residents to complete two surveys. Those surveys have now closed and a winner has been drawn.
Participants that submitted responses to both surveys, on or before 18 September 2020, 5pm, were entered into a prize draw to win a Lenovo Tab M8 (2nd Gen) FHD tablet.
Thank you to all those who took part and congratulations to our winner, Jaysin K of South Kilburn.