Ealing Road emergency works
Ealing Road is closed to traffic in both directions while Thames Water completes emergency sewer repairs. There is likely to be heavy traffic so please avoid driving around the area if you can and take public transport instead.
Culture Splash
Celebrating our high streets festivals, fairs and events
Join the celebrations
Support your local high streets with an exciting programme of town centre events presented by Brent Council!
Across Brent, you'll take part in exciting events, discover and support local businesses, all while joining your neighbours to celebrate local cultures.
There will be family fun activities and entertainment held across Brent throughout the year.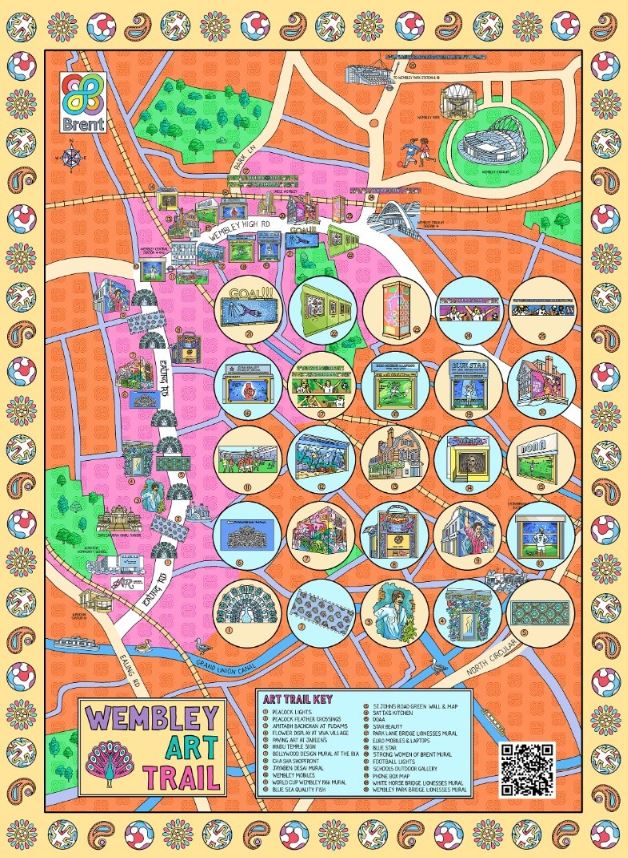 Exploring the Wembley Art Trail
In partnership with Artists in Residence we have introduced a new two-mile public gallery of art and culture that takes you on a tour of all things Wembley. On the 30-minute trail you will uncover a range of football themed artwork followed by colourful art installations and light displays in Ealing Road celebrating our local South Asian community.
Explore the art trail - download a map of the trail on your mobile device.
Check out our interactive guides for each phase of the trail to find out more about the artwork and the businesses featured:
For accessible versions of the documents, please email: rubina.charalambous@brent.gov.uk