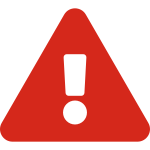 My Account issues
We are currently experiencing technical issues with the Brent My Account, some services may not be available. We apologise for any inconvenience caused.
If you need help, please call us on: 020 8937 1234.
What we are doing to tackle the climate emergency
Ways you can help protect the environment
Change the way you travel
Walking, cycling and public transport are all great ways to reduce your impact on the environment, improve your health and fitness, and they can save you money. 
A brisk daily walk has lots of health benefits and allows you to enjoy your local area.
There's plenty of support on offer to help you get started and we're working to make cycling easier and safer in Brent.
Why not make your next car an electric vehicle? We are working to increase electric vehicle charging points across Brent.