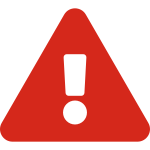 My Account service disruption
We are aware of some problems affecting access to My Account. If you have any problems, please wait 10 mins and try again. We are working to fix the problem and apologise for the inconvenience caused.
Trading Standards
Brent & Harrow Trading Standards is a partnership between Brent and Harrow Councils. The London Borough of Brent provides the Trading Standards Service on behalf of both boroughs. We act to safeguard the interests of both consumers and the business community and welcome enquiries from any Brent or Harrow residents or businesses.
Find out more
We investigate consumer complaints, offer help and advice to traders and take formal action against those who do not comply
Do you need tailored advice on consumer laws? Talk to us about a Primary Authority Partnership
Find out how to get free advice on consumer issues or make a complaint, report an illegal trader, scam or unfair trading practice