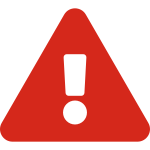 My Account service disruption
We are aware of some problems affecting access to My Account. If you have any problems, please wait 10 mins and try again. We are working to fix the problem and apologise for the inconvenience caused.
Online Council Tax and Housing Benefits services will be unavailable on Saturday 6 August and Sunday 7 August. All other My Account services will be available as normal.
Fostering
Welcome to Brent. We are here to support you to look after local vulnerable children
What's it like to foster
Since her approval as a Brent foster carer over two years ago, Sam has looked after seven children.
Deborah has looked after 13 children in the last 14 years and has enjoyed watching them all grow and develop.
As a single carer, it can be tricky juggling the school runs with work commitments but it all works out in the end.
View more stories