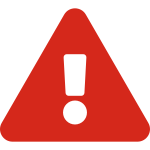 My Account issues
We are currently experiencing technical issues with the Brent My Account, some services may not be available. We apologise for any inconvenience caused.
If you need help, please call us on: 020 8937 1234.
Fostering
Welcome to Brent. We are here to support you to look after local vulnerable children
What's it like to foster
Since her approval as a Brent foster carer over two years ago, Sam has looked after seven children.

Deborah has looked after 13 children in the last 14 years and has enjoyed watching them all grow and develop.

As a single carer, it can be tricky juggling the school runs with work commitments but it all works out in the end.

View more stories